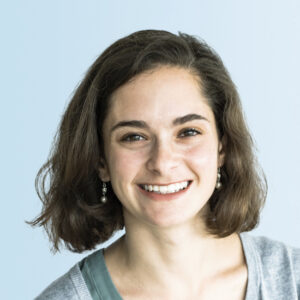 In today's News and Commentary: a trend toward unionization by private-sector doctors gathers steam in Minnesota, the implementation of Florida's anti-union law draws challenges from the very police and firefighter unions that the law was designed to appease, and a status check on labor negotiations in the transport, auto, and airline industries.
Last Thursday, doctors in Minnesota filed an election petition with the NLRB. If successful, their union (Doctors Council SEIU Local 10MD) will be the largest union of private-sector doctors in the United States. The doctors' employer is Allina Health, a system of 12 hospitals, over 60 primary care clinics, and additional same-day and urgent care centers across Minnesota and western Wisconsin. Allina Health employs hundreds of doctors. Bloomberg Law reports that the unionization effort at Allina Health reflects a broader trend of doctors organizing in the private sector. This organizing follows a jump in acquisitions of physician-owned practices by private equity firms and insurers. These acquisitions have both seized autonomy from physicians, sowing discontent and the seeds of collective action, while simultaneously shifting these physicians from statutory "employers" to "employees" such that they are eligible to organize under the NLRA. Unionizing doctors hope that a union will help them push their employers to prioritize patient care over productivity and return on investment. Explaining the doctors' motivation, Bloomberg Law quotes organizer Joe Crane: "This is like their last ditch effort to save health care."
Legal challenges related to Florida's recently-enacted anti-union law –– which I began covering here in March –– are mounting, with police officer and firefighter unions in the state joining the fray in recent weeks. SB 256 endangers the future of public sector unions in Florida by both prohibiting automatic deduction of public sector union dues, and requiring a recertification election if less than 60 percent of eligible workers pay dues. SB 256 exempts law enforcement and firefighter unions. As reporters in Florida have noted, such unions have generally been supportive of Florida Governor DeSantis and other Florida republicans, and GOP lawmakers "were widely viewed as exempting public-safety unions" in a nod to this support. But the police officer and firefighter unions of Florida are now unhappy with the regulations that have been promulgated to implement the new law. Under these regulations, police union and firefighter union members who are not themselves law enforcement officers or firefighters (such as dispatchers and EMTs), will be subject to the law's anti-union provisions. This latest legal challenge by the police officer and firefighter unions joins at least three additional lawsuits filed by teachers' unions and other public-employee unions in federal and state court to challenge parts of the law.
Elsewhere in the country, significant labor negotiations continue to progress: UPS workers are voting to decide whether to ratify the contract their union, the Teamsters, negotiated. UAW workers, as Jacqueline reported yesterday, will vote next week to decide whether to authorize a strike should negotiations with the Big 3 automakers break down. And in the airline industry, the union representing over 17,000 transport workers at Southwest has reached a tentative agreement with the airline about a new contract. Southwest previously reached a tentative agreement with its mechanics' union in June but is still negotiating a new contract with its pilots. Pilots' unions at Delta and American Airlines, meanwhile, have recently negotiated new contracts with those airlines.