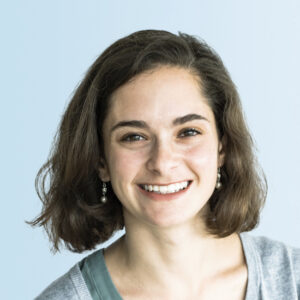 In Today's News and Commentary: Secretary of Labor nominee Julie Su advances to full Senate vote, a Tennessee bill would end economic innovation grants to companies who agree to conduct elections by card check, and Florida's anti-union bill heads to DeSantis.
Voting on party lines, the Senate HELP committee advanced Secretary of Labor nominee Julie Su to the full Senate on Wednesday. Su previously served as the California Secretary of Labor and as Deputy Secretary to former Secretary of Labor Marty Walsh, who departed the Biden administration last month. Business groups are opposing her nomination, citing in part her support for reclassifying California's app-based independent contractors as employees. As Julio reported last week, Su noted in her confirmation testimony that she would not have authority to implement any such measures as Secretary of Labor. Her supporters, including labor unions and some members of the Democratic party, have sought to emphasize –– in the words of Sen. Bob Casey (D-Pa.) –– that she is being nominated to "the Department of Labor, not the Department of Labor and Corporations." Regarding support for Su, The Hill reported yesterday that Senators Joe Manchin (D-W.Va), Mark Kelly (D-Ariz.), Jon Tester (D-Mont.), Kyrsten Sinema (I-Ariz.), and Angus King (I-Me.) remain uncommitted. Even assuming all senators are present for her vote (Senator Dianne Feinstein (D-Cal.) has not returned to the Senate since her hospitalization in March, CNN reported on Monday), Su could only afford a "no" vote from one out of this group.
In the Tennessee State Senate, a bill moving through committees would deny certain state grants to business that allow their workers to unionize by card check. Ongoing efforts to organize Tennessee's auto workers have set the stage for the legislation:
The UAW led two organizing drives at Volkswagen's Chattanooga facility in 2014 and 2019. Volkswagen facilities almost everywhere else in the world are unionized, but the campaigns in Chattanooga faced fierce opposition from high-level public officials in the state and, ultimately, failed. These campaigns might have been less protracted –– with less outside interference by public officials –– had the UAW and Volkswagen agreed to a card check agreement, which provides that the employer will recognize a union after it demonstrates majority support based on authorization cards.
Then, in 2021, the Tennessee legislature approved a large spending package that enabled Ford to commit to a $5.6B electric vehicle and battery plant in the rural, western part of the state. The UAW and Ford agreed to conduct future unionization efforts at the facility under the card check framework. To the extent that the state labor movement hopes that other companies taking advantage of state grants to open up in Tennessee would follow suit, this legislation would represent a major hurdle. Depending on how transparently the legislation seeks to implement labor policy in the state, it may face legal challenges under the NLRA's preemption doctrine if it is enacted.
And finally, the state legislature in Florida has passed an anti-union bill that –– as Elyse reported last month –– threatens to severely weaken public sector unions in the state. In my post last month I discussed the bill's potential conflict with the Florida state constitution.