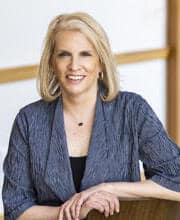 For those of us who support unions, we have an unfamiliar feeling this Labor Day. It's a feeling of hope and celebration. This is unfamiliar territory because union organizing has been in a free fall for decades now. But we can smile this Labor Day because American workers have delivered a lot to celebrate and, even more importantly, a lot to be inspired by. Workers this year have accomplished what just a few years ago seemed impossible — they have created positive momentum for a labor movement that many left for dead. Baristas at Starbucks, warehouse workers at Amazon, geniuses at Apple, crew members at Trader Joe's, and salespeople at REI all now share an unexpected common title — union member. And we can see in the results of Gallup's latest poll that this momentum is contagious: support for unions among the public — 71 percent — is at the highest level since 1965.
But we find our celebratory mood tempered somewhat by a recognition of two things: first, the enormous effort it took for workers to achieve these victories, and, second, how much difficult work remains ahead. Put simply, it just shouldn't be this hard, this heroic, this extraordinary, to organize a union and bargain a contract.
As to the first issue, union advocates rightly recognize Christian Smalls at Amazon and Jaz Brisack at Starbucks as modern-day organizing heroes for all they, and their coworkers, have withstood on the way to their victorious union elections. Smalls, for example, was arrested at the request of Amazon officials while trying to talk to employees about the union. Countless Starbucks employees have been fired in retaliation for their organizing and stores have been closed to stall the campaigns' momentum. Organizing a union should take gumption, conviction, and commitment, but it shouldn't take bravery or a willingness to risk your freedom or livelihood. But that is the reality facing many workers in the U.S. today. Smalls, Brisack, and the hundreds of workers who have played in a central role in these campaigns are heroes; but organizing a union shouldn't require heroics.
As to the second worry, despite the enormous magnitude and significance of these organizing victories, workers at Starbucks and Amazon are still fighting, every day, just to get a first contract. Despite the unions' resounding victories in their NLRB elections, Amazon has refused to sit down at a bargaining table with the Amazon Labor Union, and Starbucks has only grudgingly agreed to bargain with workers at just three of the hundreds of stores where the union has won elections. These companies are willing to spend huge amounts of money on litigating their way out of bargaining for as long as possible. Again, the workers are engaging in heroic efforts to achieve first contracts and thereby to translate organizing victories into tangible gains.
They are taking to the streets to make sure that the public is aware of the righteousness of their cause. Starbucks workers have been holding strikes in cities where Starbucks has threatened to close stores or has refused to bargain. Many of these new organizing drives are also making great use of social media to inform younger people about their struggles and successes. But, again, negotiating a first collective-bargaining agreement should take commitment and energy, not a coordinated nationwide strike.
There are of course multiple explanations for why organizing a union and bargaining a first contract have become so difficult; why they now require extraordinary acts of heroic courage rather than just a desire for a fair deal. But to us, one of the primary explanations (if not the primary explanation) is the profound inadequacy of American labor law. It's that law, after all, that permits Amazon to interfere in their workers' choice about whether they want a union. It's that law, after all, that does almost nothing when Starbucks closes stores and fires union activists. It's that law that leaves countless workers in the lurch every day as they struggle to form unions and bargain contracts.
To its credit, the current National Labor Relations Board and its General Counsel are doing all that can be done under the existing rules. The problem is the existing rules are far too weak to enable workers to organize unions and bargain contracts. That's why, ultimately, the solution to the "it shouldn't be this hard" problem for workers is fundamental labor law reform. We have advocated in our project for an overhaul that would allow workers to translate their desire for union representation into the reality of collective power in the workplace more easily and without the kind of extreme employer interference that is putting at risk the inspiring organizing success that we are celebrating this Labor Day.
In the meantime, the success of the FAST Act in California demonstrates that there are multiple ways to translate the momentum of the last year into sustainable gains. Fast food workers, under the banner of SEIU's Fight for $15 and a Union, for years have been demanding a seat at the table to set labor standards for fast food workers. There have been walkouts and rallies and demonstrations and intense lobbying to move higher minimum wage laws around the country. In California, fast food workers put pressure on the legislature to pass a remarkably innovative piece of legislation that now sits on Governor Newsom's desk. It would establish a "Fast Food Sector Council" charged with developing and promulgating "minimum fast food restaurant employment standards, including standards on wages, working conditions and training." Representatives of workers and industry would serve on the Council, and the standards the Council produces would apply to the sector as a whole.
The FAST Act does not create collective bargaining for fast food workers, but it does move in the direction of making it "not so hard" for workers to have a say in setting their working conditions. Workers will not have to go through grueling organizing campaigns and face the risks that they pose in order to benefit from representatives of their interests getting input in how much workers get paid and what other protections they get on the job. In addition, the Council is required to hold hearings so workers, even if they don't have a union, will be able to speak directly to representatives of the industry about what they need and want at work. Finally, with labor standards set on a sectoral basis, no longer will fast food companies be able to compete against each other in California by offering lower wages and benefits.
As is obvious, and as our Clean Slate report recognizes, there is no easy way to make organizing easier. What workers need, and what workers deserve, is a fundamentally different labor law, something that does not appear politically feasible in the short term. Until it becomes possible to deliver that kind of reform, we should all remain open to experimentation and innovation — the kind of innovation that the FAST Act embodies — and perhaps more robust forms of city and state labor policymaking. Crucially, we need to use these experiments and innovations to build the political power necessary to achieve greater and greater reform over the longer term. Building on near-term successes like the election victories at Amazon and Starbucks and passage of the FAST Act will make it more likely that, on a Labor Day in the not-too-distant future, the successes we celebrate won't need to be quite so hard fought or quite so extraordinary.