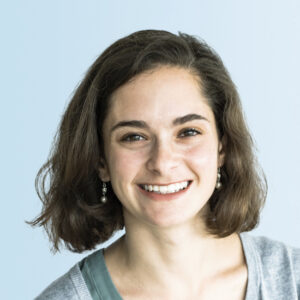 In today's News and Commentary: Julie Su nominated to replace Marty Walsh, Starbucks faces consequences for illegal acts, public pension funds eye a private equity firm's treatment of workers, and two bills would impact workers' rights.
Deputy Secretary Julie Su is President Biden's nominee to lead the Department of Labor. As Greg reported in February, Secretary Walsh plans to depart later this month. Su served as a labor regulator in California before joining the Biden administration. She is the daughter of immigrants and will be Biden's first Asian American Cabinet Secretary if confirmed by the Senate. In remarks at the White House on Wednesday, Su expressed solidarity with workers nationwide: "So to all workers who are toiling in the shadows, to workers who are organizing for power and respect in the workplace, know that we see you, we stand with you, and we will fight for you."
The NLRB ruled against Starbucks on Wednesday, when the Administrative Law Judge presiding over a major proceeding related to Starbucks' conduct released his decision in the case. Starbucks committed "egregious and widespread" violations of the NLRA across 21 stores in Buffalo, the ALJ found, evincing "a general disregard for the employees' fundamental rights." Among other remedies, the decision grants the union a Gissel bargaining order for one store, orders Starbucks to both reinstate seven wrongfully terminated workers and reopen a store it closed in retaliation for union activity, and requires Starbucks CEO Howard Schultz to record and distribute a reading of a 13-page notice of Starbucks violations. Also on Wednesday Senator Bernie Sanders called a Senate Health, Education, Labor and Pensions (HELP) Committee vote to subpoena Shultz to testify.
Workers from a Refresco bottling plant in New Jersey met with New York City officials for the second time on Tuesday, the workers' union reported. New York City invests public pension funds with KKR, the private equity firm that owns Refresco. Refresco's workers report that they have been fighting for over a year to bring their employer to the bargaining table. Chief among the workers' concerns are untenable work schedules and workplace safety. The fight for a contract at the Refresco plant has once again highlighted the relationship between public pension plans and private equity companies that engage in anti-union activity.
Two bills announced on Capitol Hill earlier this week would impact workers' rights. First, legislators reintroduced the PRO Act on Tuesday. Congressman Andy Levin and Colton Puckett made their case for the PRO Act on OnLabor one year ago today. The legislation has failed to pass for three consecutive years. Second, bipartisan pairs of legislators in both chambers intend to introduce a bill that would end subminimum wages for workers with disabilities. The FLSA currently permits certified employers to pay workers with disabilities at a rate below the minimum wage. Half of these 120,000 workers earn less than $3.50 an hour.