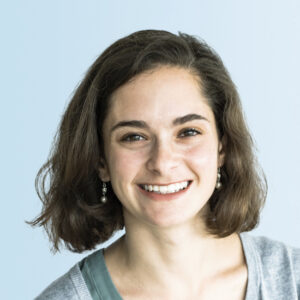 In today's News and Commentary: the Fifth Circuit agrees that workers have the right to choose their own audiologists under the Longshore and Harbor Workers' Compensation Act, supporters of Secretary of Labor nominee Julie Su shift tactics, and organizing in non-traditional settings continues to occur.
In a decision Tuesday, the Fifth Circuit upheld a Department of Labor regulation that ensures workers have the right to choose their own audiologists for the purposes of workers' compensation under the Longshore and Harbor Workers' Compensation Act ("LHWCA") – rather than being required to use healthcare providers their employers select. The LHWCA states that workers "have the right to choose an attending physician … to provide medical care." The Fifth Circuit observed that, in granting workers this right, Congress recognized that when "employers [] select[ed] physicians for their employees, the care that those employees received sometimes suffered." The question presented was whether audiologists qualify as "physicians" under the LHWCA. Under DOL regulations, they are. But the employer in the case disagreed.
After engaging in statutory interpretation and analyzing of the DOL regulation under Auer and Skidmore, the court ultimately agreed with the DOL. The case was notable for its largely cursory treatment of Chevron deference. Indeed, after citing Chevron, the court noted in a footnote that its "judgment in this case is not conditional on Chevron's longevity."
Meanwhile in Washington D.C., supporters of President Biden's nominee for Secretary of Labor, Julie Su, continue their attempts to rustle up enough votes to secure her nomination. As I've noted, Su faces a thin margin ahead of her yet-unscheduled floor vote. The Hill reported on Tuesday that a lack of headway with Senators Manchin (D – W. Va.), Jon Tester (D – Mont.), and Kyrsten Sinema (I – Ariz.) has led Su's supporters to turn to moderate Republican Senator Lisa Murkowski (R – Alaska). While the Senate's Democratic leadership declined to confirm this strategy, Senator John Hickenlooper (D – Colo.) confirmed his intentions to discuss Su with Murkowski. Hickenlooper was emphatic in his support of Su: "There is no one like Julie Su I've met anywhere in the bureaucracy that understands apprenticeships and how skills training can occur, how we can do it at scale," Hickenlooper told reporters.
Elsewhere in the country, and illustrating how energy remains high around organizing in the United States, dancers at a strip club in Portland filed for a union election earlier this week. As Linh reported last month, a dancers' union in Los Angeles was recently the first in four decades to win a union contract at a U.S. strip club. Finally, VICE reported Wednesday on the organizing efforts of a tenants' union in California, who are fighting to stave off rent increases and evictions after a developer that brands itself a "disrupter" bought their housing complex.