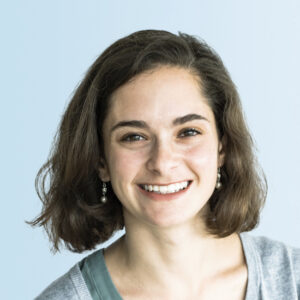 In today's News and Commentary: the Teamsters reached a tentative agreement with UPS, Governor Whitmer signed a package of pro-union legislation, and the organizing effort behind Starbucks notched another win in a new setting.
The Teamsters reached a tentative agreement with UPS on Tuesday, calling off a strike authorized for August 1st. The contract between UPS and the Teamsters covers approximately 340,000 workers, making it the largest private-sector contract in North America. UPS moves 6 percent of U.S. GDP every day, and over 70% of its workforce belongs to a labor union––primarily the Teamsters, whose members voted 97% in favor of authorizing a strike. A UPS strike would have been the largest seen in the United States in 60 years, and was projected to cost the U.S. economy more than $5 billion. The last UPS strike, in 1997, cost the company $850 million. Those figures surely weighed on the minds of UPS executives last week when they agreed to return to the bargaining table. Contract negotiations had previously stalled over UPS executives' resistance to the Teamsters' demands, especially with regard to pay for part-time workers. About half of the Teamsters who work for UPS are part-time workers. According to the Teamsters, terms of the tentative agreement include wage increases––with part-time workers in particular receiving an immediate increase to at least $21/hour––, installation of air conditioning in vehicles, a full holiday on MLK Day, and the end of forced overtime, among other wins. Teamsters members will vote whether to ratify the new contract in August.
Yesterday, Michigan Governor Gretchen Whitmer signed into law several pieces of legislation aimed at restoring the power of teachers' unions in the state. Under the new legislation, school districts will again be permitted to set up automatic withdrawals for union dues, which the previous Republican state government had prohibited. In addition, teachers' unions will be permitted to negotiate important topics during bargaining (such as evaluation systems, teacher discipline, and position elimination and hiring), school districts will be permitted to use seniority as a factor when making staffing decisions, and the public officials will no longer be required to freeze compensation levels if a contract ends during contract negotiations. These changes all reverse anti-union legislation enacted during the previous Republican administration and were thus made possible by the Michigan Democratic Party's success in winning unified party control of the state government in 2022.
New York City has its first unionized pizzeria, with staff of Barboncino in Crown Heights, Brooklyn, voting 26-0 in favor of unionizing during an NLRB election yesterday. There are 37 employees in the bargaining unit. This successful unionization effort reflects a number of broader trends: Union campaigns at small, retail workplaces (like Barboncino) have frequently been in the news of late. Many of these campaigns have been led by young workers; at Barboncino, the New York Times reports that at least one of the lead organizers is in his 20s. And interestingly, the organizing workers at Barboncino received support from Workers United –– an independent union behind the Starbucks unionization effort –– rather than a traditional union.