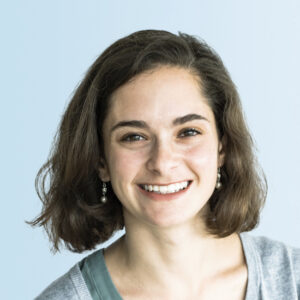 In today's News and Commentary: Illinois and New Jersey are protecting temp workers from exploitation and abuse, no progress in negotiations between WGA and the studios, and strikes by hotel workers and city workers add to Southern California's summer of labor action.
The state governments of Illinois and New Jersey have recently passed measures to protect the safety and rights of 'temp' workers, who are hired by staffing agencies and placed at third-party employers. These staffing agencies often hire people who would otherwise have difficulty finding work, such as immigrant workers, undocumented workers, and formerly incarcerated workers. These workers are vulnerable to exploitation and abuse, such as wage theft and unsafe working conditions, because they have reason to fear retaliation for self-advocacy. The new laws mandate that workers hired through staffing agencies receive the same pay and legal protections as workers in the same jobs who are employed directly by firms. Governor Phil Murphy signed the New Jersey measure into law in February, and it went into effect on Saturday. Governor J.B. Pritzker signed the Illinois measure into law on Friday.
The worker center Make the Road New Jersey spearheaded advocacy for the New Jersey law, which was catalyzed in part when a van transporting temporary workers crashed last year, killing four workers and injuring eight others. In addition to provisions intended to ensure pay equity, regulate pay deductions, prohibit restrictions on permanent employment, and prevent retaliation, the new law holds staffing agencies responsible for the drivers they use to transport workers. Illinois' version of the law, in addition to mandating pay equity, gives temp workers the right to refuse a work placement due to a labor dispute involving the firm. Importantly, Illinois' pay equity provision only applies to temp workers once they have worked at a third-party firm for more than 90 calendar days. The staffing agency industry has strongly opposed the New Jersey law. In contrast, the industry has remained official neutral with regard to the Illinois law.
A meeting between representatives from the Writers Guild of America (WGA) and the Alliance of Motion Picture and Television Products (AMPTP) on Friday "did not go well," sources told the Los Angeles Times. There is no sign that the two sides have agreed to a timeline for negotiations. The major points of disagreement between the writers and the production companies remain minimum employment levels for writers' rooms, writers' entitlements to streaming residuals, overall writers' pay, and the use of AI. The production companies are facing the prospect of doing business despite ongoing dual strikes by both the WGA and the actors' union, SAG-AFTRA.
This is not the only labor dispute affecting Los Angeles this summer: a wave of Unite Here Local 11 hotel worker strikes began in Southern California in July (and some California state officials recently urged Taylor Swift to cancel her upcoming tour appearance in LA in solidarity) and L.A. city workers intend to strike tomorrow in response to the City's alleged refusal to bargain in good faith over the workers' new contract.