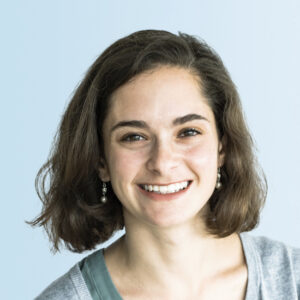 In today's News and Commentary: University of Michigan cannot enjoin its striking workers, Gov. Murphy weighs in on Rutgers' contract negotiations, and NPR reports that Gen Z is the most pro-union generation alive.  
A state court in Michigan on Monday denied the University of Michigan's motion to enjoin the university's graduate student workers, who have been on strike since March 29th as they fight to win a favorable new contract. In an Op-Ed published over the weekend, University of Michigan law professor Sanjukta Paul described the requested injunction as "an extraordinary remedy," recalling the "long and repressive history" of strike-ending injunctions and highlighting the grave constitutional issues they raise. The University of Michigan had sought to enjoin the graduate student union from "encouraging, inducing, or persuading employees of the University" to strike. Michigan state law does not support the right to strike for public sector workers; nonetheless, the court recognized that strike-ending injunctions are contrary to public policy in most circumstances, as in this one.
In other public university strike news, the Rutgers University strike continued on Wednesday. As Morgan and Jacqueline reported earlier this week, three Rutgers University unions representing a total of 9,000 educators, researchers, and clinicians have been on strike this week after contract negotiations reached an impasse. A fourth Rutgers union – which includes more than 2,500 workers – is weighing joining the strike as well. New Jersey Governor Phil Murphy's administration is facilitating negotiations between union leaders and the Rutgers administration at the state capitol in Trenton, where Gov. Murphy on Tuesday mentioned the possibility of making additional state funding available to push Rutgers to agree to the union's proposals. Among other proposals, the unions are seeking better wages and working conditions for adjunct professors. Survey results published by the American Federation of Teachers last year displayed how the COVID-19 pandemic made "a grave situation even worse" for adjunct faculty members, who have historically faced extremely low pay and a lack of job security.
An NPR article published on Tuesday asserted that "Gen Z is the most pro union generation alive." The article chronicles the energy surrounding organizing by young people at universities and companies such as Starbucks, Amazon, and Apple. Gen Z first earned the distinction of the most pro-union generation in a Center for American Progress study published in October (and cited in the NPR article), which showed that unions enjoy support from Gen Zers across race, education level, and political ideology. Yet the article acknowledges that unions are struggling translate this support and energy into winning contracts, as NPR's Andrea Hsu reported last month. This paradox, as OnLabor's Sharon Block and Ben Sachs wrote in February, shows that labor law reform is needed for unions to succeed.