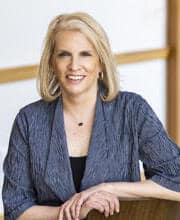 It has been more than six months since the Amazon Labor Union won its historic victory at a Staten Island warehouse, becoming the first union to organize a unit of Amazon employees in the United States. It has been more than six months, and yet bargaining has not even begun between the union and Amazon. By dragging its feet and delaying the process, Amazon undoubtedly is failing to comply with its legal duty to bargain in good faith. But the legal remedies available for a violation of the bargaining duty are too weak to offer Amazon workers much hope of forcing Amazon to come to the table — much less to negotiate an actual contract — any time soon.
So what is the way forward for the Staten Island workers? How can they turn their organizing victory into a contract that offers concrete gains for Amazon employees? In our view, one path lies in the use of a digital picket line, a path that we believe is available to the Amazon Labor Union under federal labor law. Let us explain.
If Amazon's business depended on selling products through brick-and-mortar retail stores, the Staten Island warehouse workers could set up picket lines and distribute literature at those stores. The picket signs and leaflets would advise Amazon customers of the union's position and ask customers not to shop at Amazon until the company begins bargaining in good faith (or until it completes a collective bargaining agreement with the union). Importantly, the warehouse workers' right to picket the stores would be protected even if they had to go onto Amazon property to do so: as cases like Capital Medical Center, Hillhaven, ITT, and Curtin Matheson Scientific make clear, labor law protects the right of off-duty and offsite employees to access nonwork areas of company property to engage in union activity, including picketing that solicits support from consumers. If Amazon refused to allow the warehouse workers to picket in front of the stores — say on sidewalks or parking lots — solely on the ground that the sidewalks or parking lots were Amazon's private property, then Amazon would be guilty of violating federal labor law (§ 8(a)(1) of the NLRA in particular).
The problem for Amazon workers is that Amazon does not depend on selling products through brick-and-mortar outlets (although there are a few such stores). This means a traditional picket line would inevitably fail: it would not allow the warehouse workers to communicate with Amazon's customers; it would not allow the workers to ask customers not to shop Amazon until Amazon begins bargaining in good faith. But just because Amazon is an online retailer does not mean — indeed, it cannot mean — that Amazon gets to escape the reach of labor law. Instead, because Amazon has moved business online, labor law requires that the union be able to move its picket line online too.
What would such an online, or digital, picket line look like? The basic idea is relatively straightforward, as we've explained in previous writing. As in the brick-and-mortar context, when customers go to the place Amazon conducts its business — now the Amazon landing page — they would "see" the picket line. To shop on the website, each customer would have to make a decision: Do I cross the picket line? Or do I refuse to cross and take my business elsewhere?
Technologically, this could be accomplished in a number of ways: most straightforwardly, through a pop-up window on Amazon's landing page. The union could produce a video of picketing workers along with a brief text statement explaining the union's position (which could include a hyperlink to the union's website for customers seeking more information — the equivalent to handing out a leaflet on the picket line). Amazon could then display the union-provided video and text on its website in a window that pops up on a user's screen when they enter the Amazon website. This pop-up window would provide the customer with a choice: customers could click either "I want to cross the picket line and shop at Amazon" or "I do not want to cross the picket line." Customers who clicked the first box would be taken to the Amazon site where they could shop as desired; customers who clicked the second box would be exited out of the Amazon site and taken to the last page they visited.
We have no doubt that, were it free to do so, Amazon would refuse to display the union's pop-up picket on its landing page — just as Amazon would refuse, were it free to do so, to allow union pickets of brick-and-mortar stores. But Amazon is not free to do so. If the ALU requests that Amazon allow the union to carry out a digital picket line on the Amazon site, labor law would require Amazon to accede to that request. Were Amazon to refuse the request, the NLRB would be obligated to conclude that Amazon violated its employees' rights under the same precedent — cases like Capital Medical Center, ITT,and Curtis Matheson Scientific — that make it an unfair labor practice for a company to deny workers' access to an employer's brick-and-mortar property for the purpose of picketing.
Amazon has chosen to conduct its business in cyberspace. Workers' rights to picket follow it there.