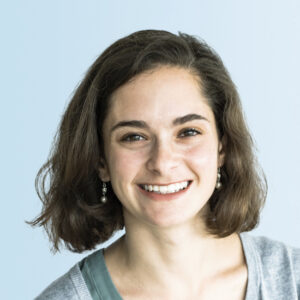 In today's News and Commentary: The DOL proposed making millions more workers eligible for overtime pay; Ben Sachs spoke with Harvard Law Today about the labor movement's momentum; and the NLRB overruled key aspects of a Trump-era precedent on unilateral changes to terms and conditions of employment and returned to the pre-Trump-era standard for determining whether worker activities are protected under the Act.
The Fair Labor Standards Act requires employers to pay workers time-and-a-half when they work more than 40 hours a week, but it exempts salaried workers working in a "bona fide executive, administrative, or professional capacity" if those workers make above a threshold amount per year. As the Economic Policy Institute has explained, the FLSA mandates that the DOL set the salary level below which workers qualify for overtime pay –– a hugely important metric, because a too-low threshold that does not account for inflation contributes to wage stagnation for workers. AP reports that, in the 1970s, 60% of salaried workers were entitled to overtime pay. But with the current threshold of $35,568 per year (a number set by the Trump Administration, which raised the threshold from $23,660), only about 15% of salaried workers are entitled to overtime pay. The Obama administration had set the threshold at more than $47,000, but a district court in Texas blocked the change on the grounds that it ignored the "job duties" element of the FLSA overtime exemption and in effect "categorically exclude[d]" certain workers from the exemption "based on salary level alone."
Yesterday, the DOL under President Biden has proposed to raise the overtime exemption salary threshold to $55,000 per year, a change which is estimated to bring 3.6 million workers under the protection of the FLSA's overtime mandate. With this change, 27% of salaried workers would be eligible for overtime pay. Challenges from the business community are imminent.
Harvard Law Today interviewed Ben in advance of upcoming Labor Day. In the interview published on Tuesday, Ben spoke about the exciting energy of today's labor movement, explaining that the tight labor market, the pandemic, technology at work, and "a cultural gestalt factor"–– historically high support for unions, especially among young people –– all contribute to this moment. He reflected on organizing wins, such as the massive increase in the number of doctors in unions and the "exceptional" new contract that UPS workers won. And he acknowledged the "complicated" Starbucks story, which shows that labor law reform is needed for unions to succeed. "I'm optimistic and hopeful," he concluded, "that we're going to enter into a virtuous cycle of union wins."
The NLRB has continued to publish decisions, among the final ones involving Member Wilcox whose last business day at the Board was August 25th. Yesterday, the Board released its decisions in Wendt Corp. and Tecnocap LLC. Taken together, as Bloomberg Law reports, these decisions establish that employers violate 8(a)(5) in most circumstances if they unilaterally change workers' terms and conditions of employment during initial contract negotiations or after a contract expires while a successor agreement is being negotiated –– even if the employer invokes past practice of unilateral changes pursuant to a management right's clause. The Board observed that these unilateral changes undermine the collective bargaining process and disincentivize unions from agreeing to management's rights clauses in the first instance. And today, the Board released its decision in Miller Plastic Products, Inc., which returns to the pre-Trump-era standard for determining whether an employee engaged in protected, concerted activity under the Act. We will have a more complete explanation of this decision posted soon.