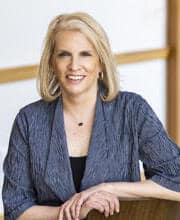 By Sharon Block and Benjamin Sachs
In September, we shared our plan to hold a symposium at Harvard Law on the question of whether it is time to end labor preemption.  The symposium brought together leading labor law scholars and practitioners to wrestle with this big question.  To help give context to the symposium discussion, we had asked several thought leaders to help paint the picture of what is at stake in this debate by exploring ways that workers are already organizing outside of the confines of the National Labor Relations Act and models that they might pursue, if given the opportunity.
Our colleagues at the Harvard Law and Policy Review have now made these papers available to the public with a special on-line issue.  The papers include:
These papers chronicle some of the most innovative worker organizing going on across the country – for workers outside the purview of the National Labor Relations Act.  They are important experiments and can be seen as part of a bigger dynamic of progressive labor reform going on in blue states and cities, in the face of paralysis at the federal level.  This bigger trend includes the following state and local legislation taking effect in the new year:
minimum wage increases in 18 states and 19 cities, eventually benefitting more than 15 million workers
new bans on asking about salary history (CA, DE, RI, NYC)
ground-breaking comparable worth law (MA)
new and expanded sick and family leave laws (St. Paul, NV, NY, WA)
fair and predictive scheduling requirements (OR)
enhanced pregnancy accommodation requirements (MA, VT)
For workers covered by the NLRA – even in the bluest of the blue states — while 2018 may bring new labor standards, it will not bring exciting new frameworks for experimentation in worker voice and organizing.  The broad preemptive effect of federal labor law means that the energy and creativity that is fueling minimum wage, scheduling and paid leave campaigns cannot be applied to campaigns for new ways to expand collective bargaining for the vast majority of the private sector.
The members of Trump's National Labor Relations Board started the holiday season by further restricting and constraining the federal right to collective bargaining, putting the missed opportunity cost imposed by federal labor law preemption into even greater relief.  The need for fundamental labor law reform will only grow in 2018.  With it will grow the need to continue the debate over labor law preemption.  We hope these new symposium papers will help foster and inform that debate.