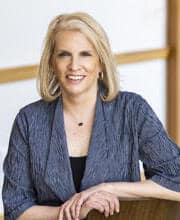 On the first day of his Administration, President Biden issued a memorandum directing the White House's Office of Information and Regulatory Affairs to modernize the process by which OIRA reviews the Executive Branch's proposed regulations. The purpose of the modernization was to ensure that OIRA is basing its review on the best science and on principles that reflect the enduring democratic values of fairness, equity and fealty to Congressional intent that should guide all administrations – Democratic or Republican. On April 6, 2023, OIRA Administrator Ricky Revesz published proposed revisions to the documents that define how OIRA does its regulatory review and asked for public comment on the revisions, fulfilling the requirement of President Biden's Day One memorandum. I had the honor of serving as the Senior Official Delegated the Duties of the OIRA Administrator for the first year of the Biden Administration and began the process of crafting the proposed revisions. Below is my comment letter on the published proposal.
June 20, 2023
Dear Administrator Revesz:
I would like to start my comment by commending you, your predecessor Associate Administrator Sabeel Rahman and the whole team at OIRA for the April 6, 2023 proposal to update OMB Circular A-4. As the former Senior Official Delegated the Duties of the OIRA Administrator, I was thrilled to see the Biden Administration put forth these updates. They fulfill the promise of President Biden's Memorandum on Day One of the Administration to modernize the regulatory review process in order to:
promote public health and safety, economic growth, social welfare, racial justice, environmental stewardship, human dignity, equity, and the interests of future generations. … [and] ensure that regulatory review serves as a tool to affirmatively promote regulations that advance these values.
I believe these proposed changes to Circular A-4 mark another step in the Biden Administration's commitment to bringing the best, objective science to everything the government does for the American people. Modernizing the regulatory process in the manner described in the April 6 proposal will ensure that policymakers are using up-to-date analysis and that the public is fully aware of how government actions affect their lives. It's what the American people deserve and expect from their leadership.
I would like to offer one additional suggestion for an update to Circular A-4 to ensure that the regulations promulgated pursuant to A-4 are effective as possible in addressing the needs of working people. I recommend that you consider encouraging agencies, when appropriate, to include an assessment of the impact on workers as part of the regulatory impact assessment. Such an innovation would be a significant and necessary step toward promoting worker-centric policymaking – a key framework for ensuring that our economy serves the interests of everyone, not just the wealthy and well-connected. A worker impact assessment would promote equitable and meaningful participation by an important subset of affected parties, many of whom are members of underserved communities, advancing the spirit of the April 6 Executive Order on Modernizing Regulatory Review.
Including a worker impact assessment would complement many of the provisions already included in your proposed A-4 updates. For example, conducting an assessment of the impact on workers will help identify potential consequences of regulations that may disproportionately affect certain segments of the workforce. It will provide valuable insights into how proposed rules may impact wages, benefits, union density, and overall worker welfare. Such assessments will enable policymakers to make informed decisions that strike a balance between regulatory goals and the well-being of workers. This assessment would enhance the distributional analyses that the proposal already encourages agencies to do.

Additionally, including a worker impact assessment will foster transparency and accountability within the regulatory process. It will allow for meaningful public input on proposed regulations, as stakeholders will have an opportunity to evaluate the potential effects on workers and provide relevant feedback. This approach enhances the democratic legitimacy of regulatory decision-making and ensures that the interests of workers are adequately represented. In this way, it complements the provisions in Section 2 of the Executive Order on Modernizing Regulatory Review that encourage and facilitate greater public participation in the rulemaking process.

I do not believe that adding this proposal to A-4 would be unduly burdensome – for you in finalizing your proposal or for agencies in providing OIRA with a full assessment. The Departments of Labor and Commerce have set forth President Biden's Good Jobs Principles. These principles include eight dimensions upon which federal agencies, among others, are already encouraged to assess the quality of jobs created or affected by their actions. These principles include:
Recruitment and Hiring: Qualified applicants are actively recruited – especially those from underserved communities. Applicants are free from discrimination, including unequal treatment or application of selection criteria that are unrelated to job performance. Applicants are evaluated with relevant skills-based requirements. Unnecessary educational, credentials and experience requirements are minimized.
Benefits: Full-time and part-time workers are provided family-sustaining benefits that promote economic security and mobility. These include health insurance, a retirement plan, workers' compensation benefits, work-family benefits such as paid leave and caregiving supports, and others that may arise from engagement with workers. Workers are empowered and encouraged to use these benefits.
Diversity, Equity, Inclusion, and Accessibility (DEIA): All workers have equal opportunity. Workers are respected, empowered, and treated fairly. DEIA is a core value and practiced norm in the workplace. Individuals from underserved communities do not face systemic barriers in the workplace. Underserved communities are persons adversely affected by persistent poverty, discrimination, or inequality, including Black, Indigenous, people of color; LGBTQ+ individuals; women; immigrants; veterans; individuals with disabilities; individuals in rural communities; individuals without a college degree; individuals with or recovering from substance use disorder; and justice-involved individuals.
Empowerment and Representation: Workers can form and join unions. Workers can engage in protected, concerted activity without fear of retaliation. Workers contribute to decisions about their work, how it is performed, and organizational direction.
Job Security and Working Conditions: Workers have a safe, healthy, and accessible workplace, built on input from workers and their representatives. Workers have job security without arbitrary or discriminatory discipline or dismissal. They have adequate hours and predictable schedules. The use of electronic monitoring, data, and algorithms is transparent, equitable, and carefully deployed with input from workers. Workers are free from harassment, discrimination, and retaliation at work. Workers are properly classified under applicable laws. Temporary or contractor labor solutions are minimized.
Organizational Culture: All workers belong, are valued, contribute meaningfully to the organization, and are engaged and respected especially by leadership.
Pay: All workers are paid a stable and predictable living wage before overtime, tips, and commissions. Workers' pay is fair, transparent, and equitable. Workers' wages increase with increased skills and experience.
Skills and Career Advancement: Workers have equitable opportunities and tools to progress to future good jobs within their organizations or outside them. Workers have transparent promotion or advancement opportunities. Workers have access to quality employer- or labor-management-provided training and education.
A new provision in Circular A-4 could make reference to these existing principles and require or encourage agencies to assess whether the proposed regulation would advance or hinder achievement of these principles. Because agencies should already be incorporating this kind of Good Jobs strategy into their policymaking, the additional effort of demonstrating the outcome should be minimal. Collaboration with labor economists, worker advocacy groups, unions and other relevant stakeholders could continue to refine and improve metrics used in the worker impact assessments.
This type of assessment, which I am suggesting should be encouraged for worker impact, is similar to the kind of assessment already required for small business impact. A short section directing or encouraging agencies to report worker impact could be added in section 14 of the revised Circular A-4 (pp.86-89), immediately adjacent to the discussion of reporting "Impact on Small Businesses and Other Small Entities.

In conclusion, the proposal to incorporate an assessment of the impact on workers into the regulatory impact assessment is a positive step toward a more worker-centric regulatory framework. It promotes fairness, transparency, and accountability while ensuring that regulatory decisions consider the well-being of workers. I encourage the Biden Administration to pursue this proposal and work collaboratively to develop effective methodologies for assessing worker impact.
Sincerely,
Sharon Block